Story
Empowering Afghan women refugee teachers in Iran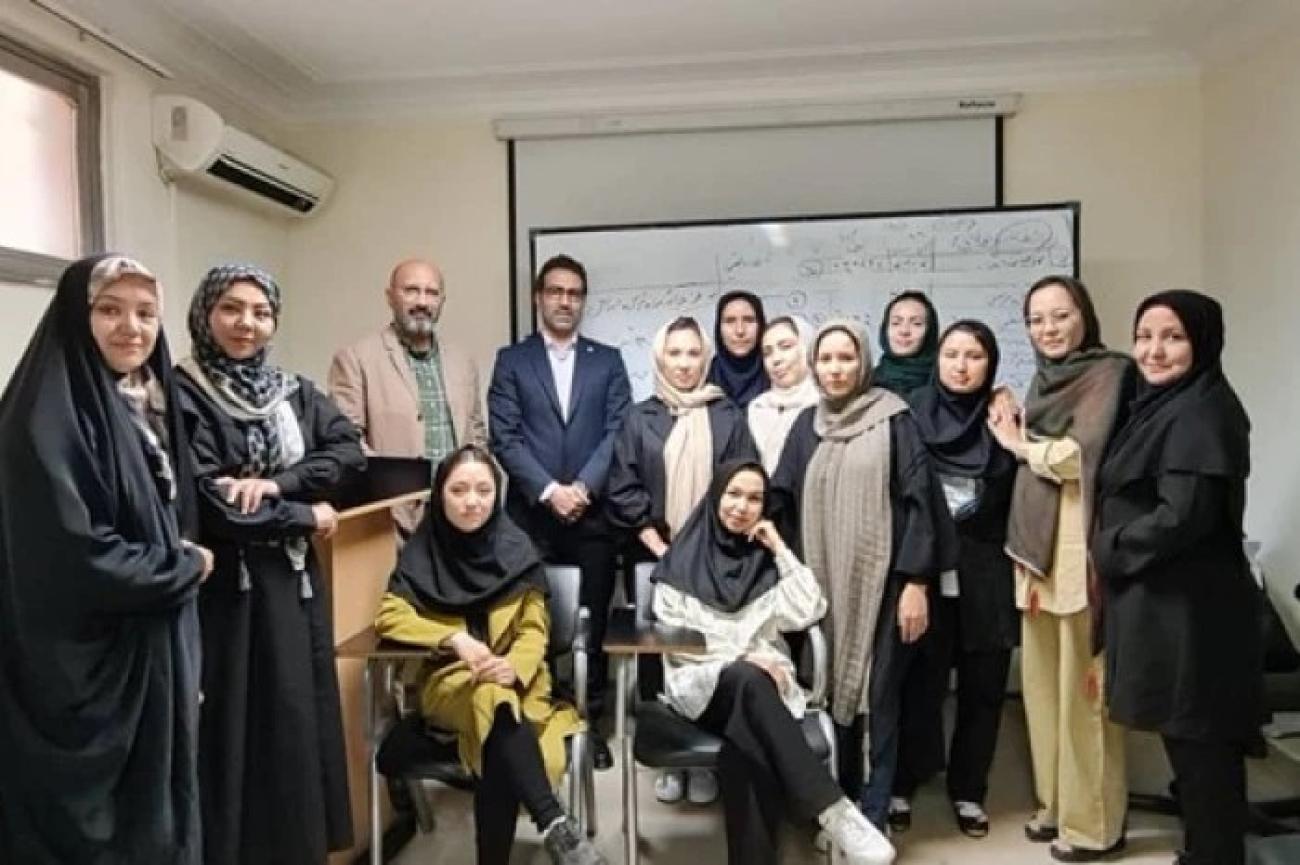 A recent activity implemented by UNESCO in Iran.
Since launching in 2021, the UNESCO Afghan Teacher Training Programme has made significant progress in fostering a brighter future for displaced Afghan teachers and students. Supported by the Government of Japan and UNICEF Iran, and in collaboration with the Iranian National Commission for UNESCO and the Universities of Tehran, and Kharazmi, this initiative is equipping Afghan refugee teachers in the Islamic Republic of Iran with the necessary tools and skills to provide quality education amidst challenging circumstances.
Shaping a brighter future for refugee Afghan teachers and learners
With the completion of its first phase in 2022, and upcoming phases in 2023, the programme has enabled approximately 500 Afghan women refugee teachers in Iran to receive recognized training and certification. The goal is to support Afghan women with the skills and knowledge they need to deliver quality learning for the displaced Afghan children living in Iran and to ensure that their education continues until they can return to formal schooling. The teachers are also trained to provide psychosocial support to these out-of-school and crisis-affected children, helping them to overcome the challenges of displacement and adapting to a new environment.
The underlying vision of the project is to share the latest teaching methods with these displaced or not displaced teachers, enabling them to teach effectively in their host countries. Recognizing that teachers are not mere conveyors of knowledge but also role models, the programme strives to also provide them with the required training to inspire and empower their students. The quality education and support provided by these trained teachers will indirectly benefit approximately 9,000 primary school students in Iran.
Sharing skills and knowledge gained by teacher beneficiaries
One of the programme's participants, Ms Sokhan, a former chemistry teacher and school principal in Afghanistan, expressed her gratitude during a phone call to UNESCO Tehran. "Thanks to the training, I regained a sense of purpose and I have the ability to cope with the challenges I face as an Afghan refugee," she said. Ms Sokhan emphasized that the most valuable aspect of the initiative was the opportunity for teachers to share their experiences and knowledge gained throughout their years of teaching. She also really appreciated the teacher's active engagement with participants, sharing with them the practical lessons from their extensive experience in the field of education.
Reflecting on the impact of the programme, Ms Alami, who participated in the first phase last year, emphasized the importance of mental health education. "The training programme allowed me to grasp the importance of addressing psychological well-being in the classroom," she said. Armed with this new knowledge, Ms Alami was able to establish deeper connections with her students and provide more effective support to those affected by displacement, both physically and mentally.
Vision for the future
A core aspect of the programme is to empower teachers and gradually transform them into advocates for improved teaching methods. Follow-up courses are planned to focus on vital areas such as mental health, social-emotional learning, psychological support, and overall well-being.
Trained teachers will play a pivotal role in educating out-of-school children while also serving as local facilitators within the refugee community. With their close ties with the community and their advanced education, these teachers will become invaluable resources for addressing the diverse needs of their communities.
UN entities involved in this initiative
UNESCO
United Nations Educational, Scientific and Cultural Organization