Press Release
FAO, Iran Collaborate to Enhance Pistachio's Production, Export
25 July 2023
TEHRAN – The Food and Agriculture Organization of the United Nations (FAO) and the Ministry of Agricultural Jihad (MAJ) embarked on a strategic partnership to bolster Pistachio production and export in Iran.
During the signing ceremony on Sunday July the 23rd, Yuak Dhoj G C, the FAO Representative ad interim to Iran and Mohammad Mehdi Boroumandi, Deputy Agriculture Minister for Horticulture inked an agreement to implement the Pistachio Technical Cooperation Project (TCP).
Pistachios, a cherished and economically crucial crop in Iran, have gained international recognition for their quality and taste. With the objective of strengthening this vital sector, the TCP project on "improving Pistachio's production and export through establishment of integrated product management" aims to enhance production efficiency, ensure sustainable farming practices, promote quality control mechanisms and foster increased export opportunities for Iranian pistachio producers using Integrated Crop Management, ICM, approach.
To be piloted in provinces of Khorasan Razavi, Kerman and Yazd, the project will also enhance the capacity of the Ministry of Agriculture Jahad in improving the Pistachio's integrating supply chain management with emphasis on productivity, harvesting, processing and contaminant's safety regulations.
The supply chain process will be further enhanced involving increasing trend in Pistachio production, consumption, and exportation in the long run.
During the signing ceremony, Mohammad Ali Nikbakht, Minister of Agricultural Jihad, said that "FAO, as a specialized and professional organization in agriculture, can play an important role for the exchange of information, knowledge and experience between member countries."
The Food and Agriculture Organization is a specialized agency of the United Nations that leads international efforts to defeat hunger and improve nutrition and food security. FAO's work encompasses agriculture, forestry, and fisheries, providing essential support to member countries in developing sustainable and resilient agricultural practices.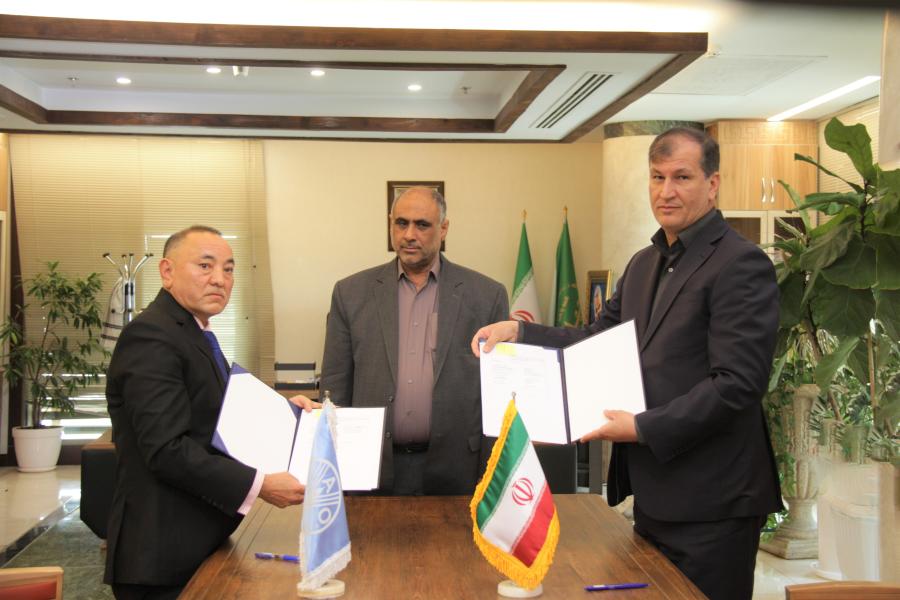 UN entities involved in this initiative
FAO
Food and Agriculture Organization of the United Nations