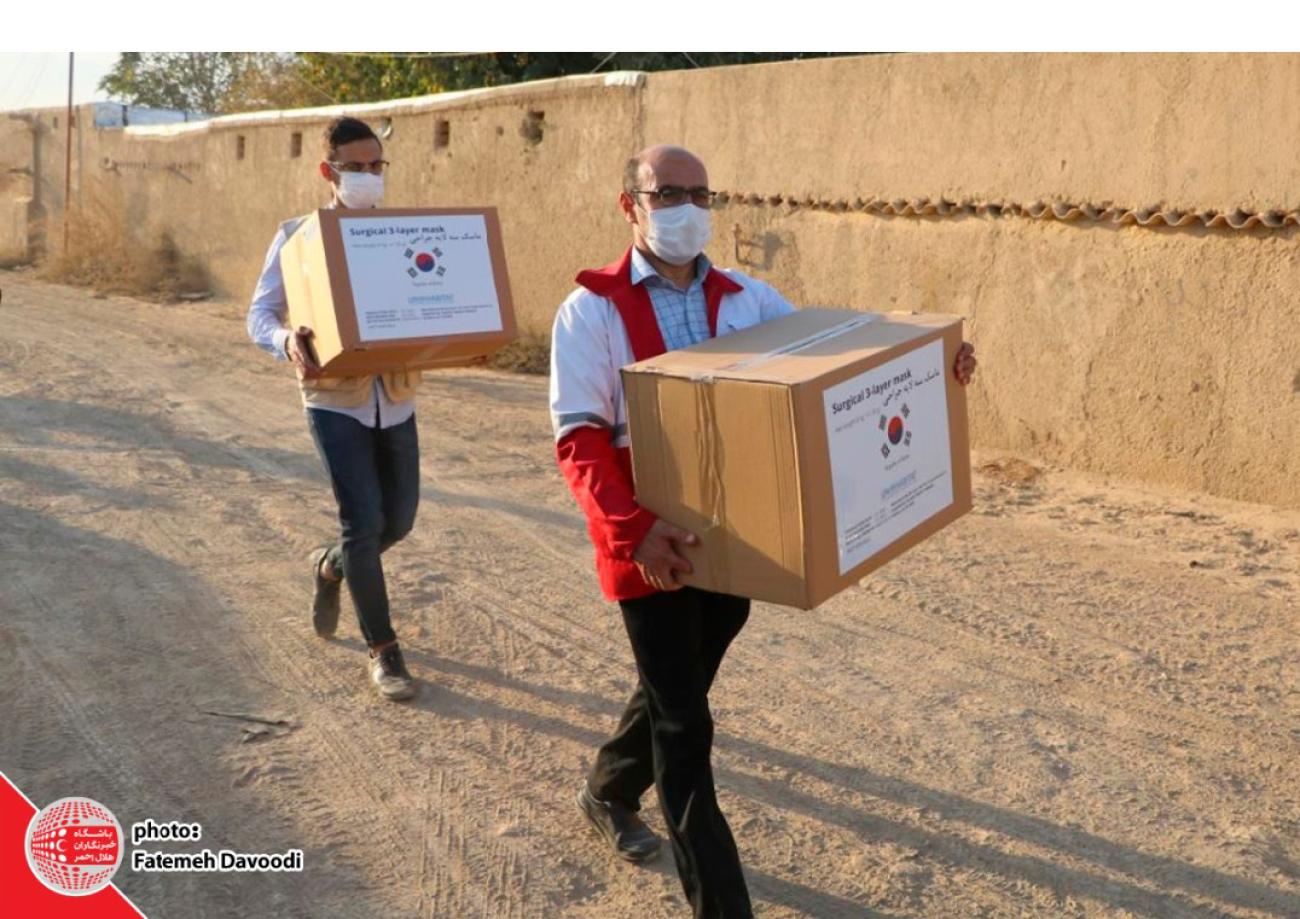 The sun is shining from a clear blue sky on this Sunday in November, when a large group of Iranian Red Crescent Society (IRCS) volunteers sets out to distribute personal protection to people in some neighbourhoods. The volunteers are mainly young people who know the area well; most of them live just around the corner.
People answering doors in Harandi are used to the occasional visits from IRCS and the welcome delivery of basic food items or other essentials. They had not been offered anything protecting them against catching COVID-19 before.
Many homes in this area are small and families are not well off. IRCS is trying to deliver practical advice on how to avoid the coronavirus when talking to people. Many families cannot afford to spend the money needed for efficient protection. The volunteers are bringing boxes of masks to everybody. Thanks to two United Nations agencies, UN Habitat and World Food Programme (WFP), who were behind the procurement and delivery of over 225,000 three-layer medical masks. Masks that will hopefully protect many families in Harandi and other Tehran suburbs from getting infected or spreading the infection.
Asghar Tavazoni Zadeh who answers the door for a Harandi IRCS volunteer, explains that so far, he hadn't bought any sanitizers or masks. "From now on, we will definitely be wearing a mask whenever one of us leaves the house," he said.
Before leaving Harandi, the volunteers also distributed masks at a shelter with 70 beds for women and - if needed - their children, and at a facility for elderly homeless men. Most of these women and men are well aware of the virus and the pandemic and are thankful for the personal protection equipment.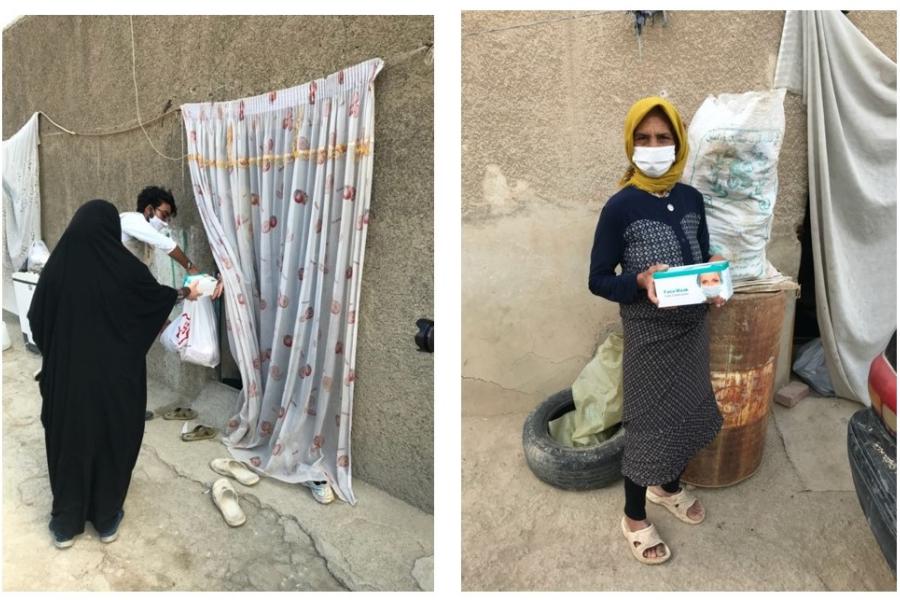 As the COVID pandemic spread around the globe, we all had to learn how to wash hands all over again, to clean and sanitize and to wear protective gear such as masks.
The second distribution takes place 45 minutes' drive from Harandi – in Firuzbahram in South Tehran. Like in Harandi, the majority cannot afford to buy COVID-19 protection.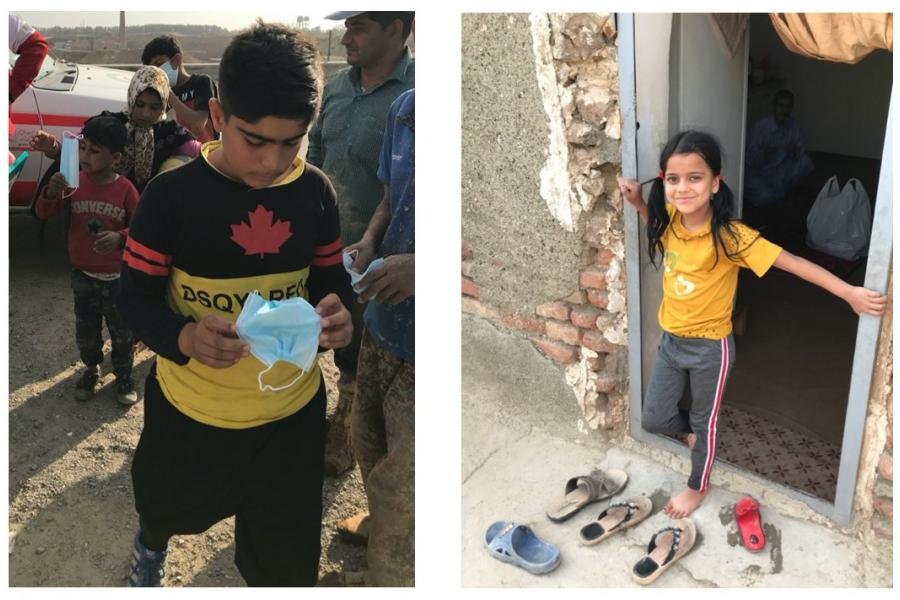 The third stop is close by, also in South Tehran. Around 11.000 people live in barracks connected by dirt roads. The barracks belong to the owner of the local brick factory where everybody works, either shaping wet clay into bricks, or hardening them in large kilns.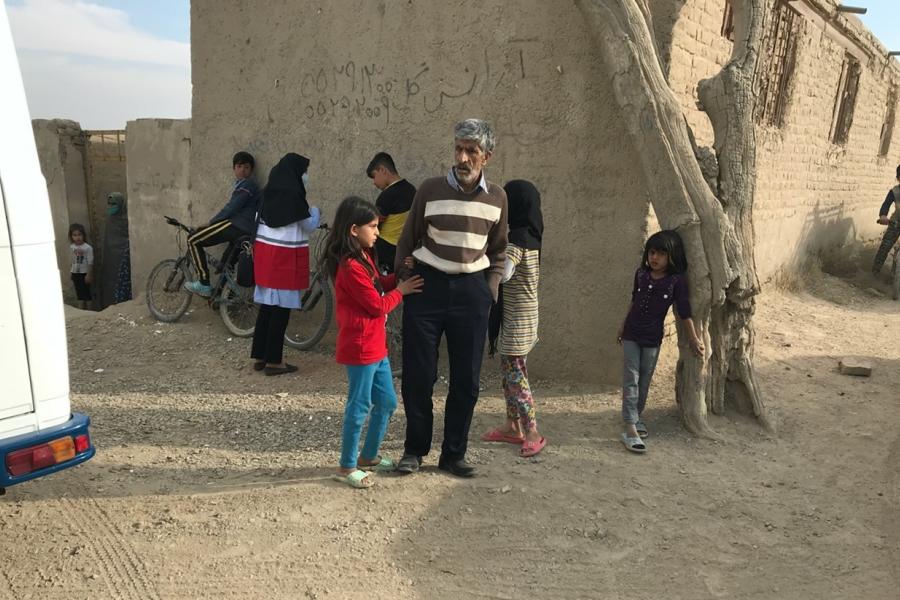 The people in the community are not sure if anyone in the community did catch COVID-19, but they agree that one man from Afghanistan who got ill and left might have had the virus. None of them have internet or mobile phones, so it is difficult to keep track of each other.
The distributions of 228,000 masks took place over a few weeks in November and December 2020. When finalized, UN and IRCS volunteers had knocked on approximately 4,500 doors in four neighbourhoods reaching around 23,000 people with much needed PPEs to protect them against COVID-19.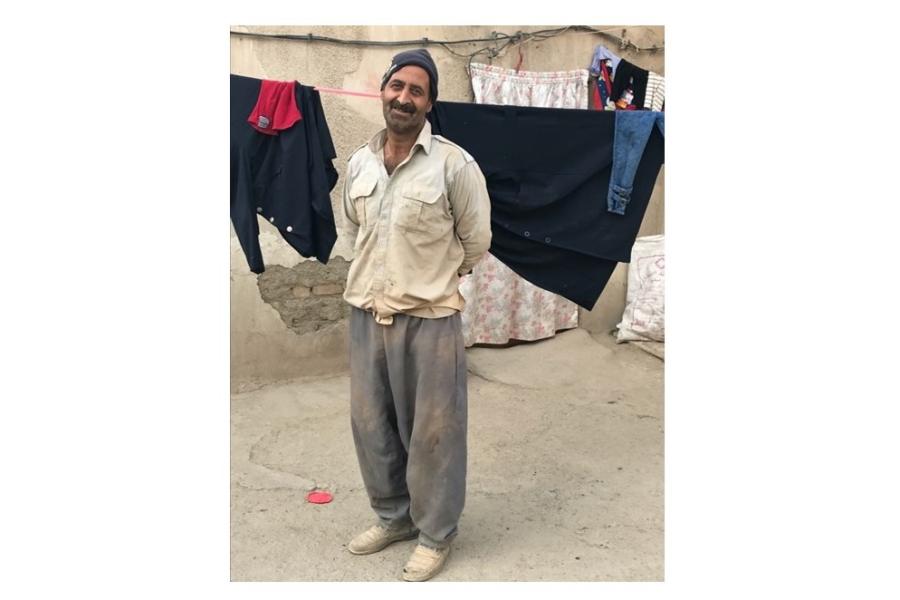 This distribution was possible thanks to a donation from the Government of the Republic of Korea.
UN entities involved in this initiative
RCO
United Nations Resident Coordinator Office
UN-Habitat
United Nations Human Settlements Programme