UNAIDS in the Islamic Republic of Iran Factsheet
In order to achieve this vision, one thing is certain. It will be impossible to end the epidemic without bringing HIV treatment to all who need it. Thus, a final target is needed to drive progress towards the concluding chapter of the AIDS epidemic. By 2020, UNAIDS seeks to ensure that: 90% of all people living with HIV will know their HIV status. 90% of all people with diagnosed HIV infection will receive sustained antiretroviral therapy. 90% of all people receiving antiretroviral therapy will have viral suppression.
UNAIDS will seek to achieve these bold targets and vision by:
Uniting the efforts of all partners, including people living with and most affected by HIV. Speaking out in solidarity with the people most affected by HIV. Mobilizing resources and holding ourselves accountable for results. Empowering agents of change to ensure that resources are targeted where they deliver the greatest impact and bring about a prevention revolution.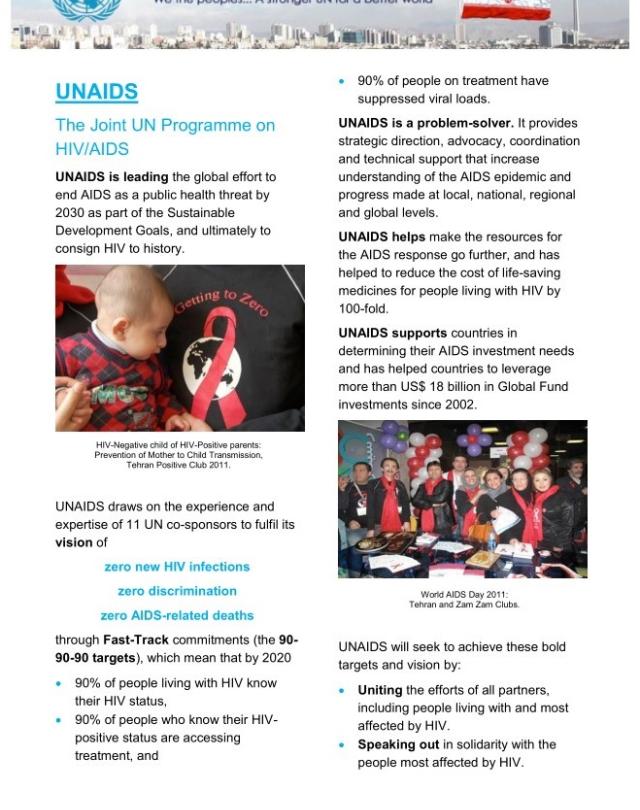 Goals we are supporting through this initiative